I can't believe it, I finally finished, this was the most intense knit I have completed to date.
Here are my before and during blocking pix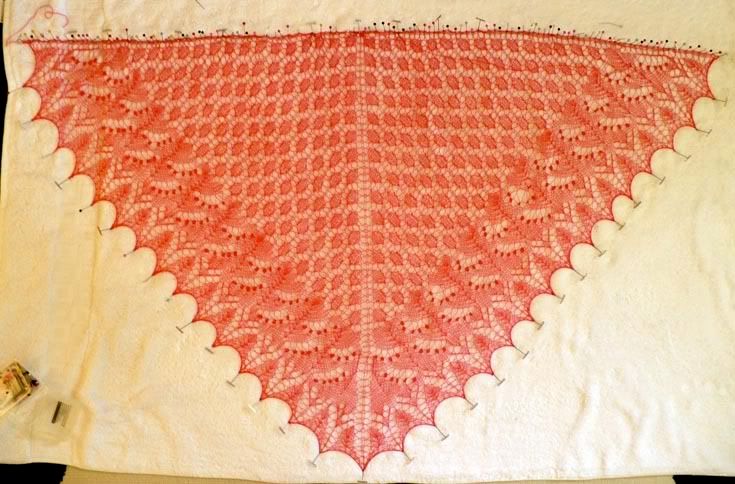 The top corners look a little weird...I know its not completely even, I tried my best, I don't have a T-square like
Eunny Jang's example
...but it will be flowy right.. so I think it will be okay
I have more pictures on my
blog
of the blocking progress and measurement before and after
I assume I will leave it like this until tomorrow so its fully set??