I cast on my Swallowtail just before Christmas and am just now getting to the last row of the Lily of the Valley chart 1. I'm using Posh Yarns Seraphina* (Cashmere, angora) which is lovely to work with and so far, so good...famous last words possibly. This is the colour: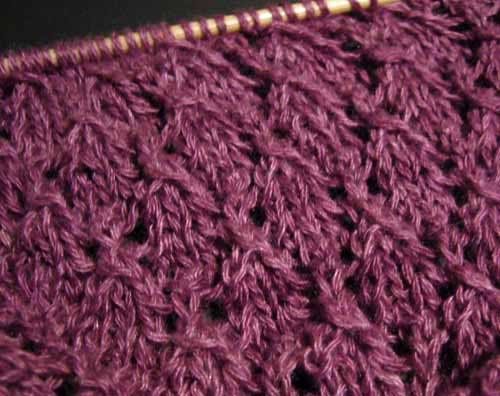 I'm really looking forward to blocking this, as it's my first lace shawl and although I can see the pattern vaguely now it's on the needles, I keep wanting to stretch it out and gaze at it!
*Edited for correct yarn name. D'oh!